Selecting the best search engine optimization (SEO) agency and suitable SEO services is vital for your business's marketing success. However, with the increasing number of SEO companies, it can be difficult to find the best one that can deliver results and give better ROI opportunities to your business.
This article will help you select the best SEO company for your business by detailing how to do proper research and explaining what services you can expect from agencies. 
What is an SEO company?
An SEO company is an agency that partners with businesses to help them rank in search engines, attract leads, and increase revenue. It has a team of specialists in various areas of SEO that ensures you execute the right strategies to achieve a successful campaign. Such tasks include on-page SEO, SEO website audit, web design, content creation, and link building.
Ways to select the Best SEO company
The process of finding the best SEO company can be tedious and time-consuming as the number of agencies entering the SEO industry continues to grow. Nonetheless, the most important thing to do when selecting an SEO firm for your business is to distinguish which companies have the most experience from those with little experience or who are just trying to do it themselves.
Here are several tips on finding the best SEO company to partner with.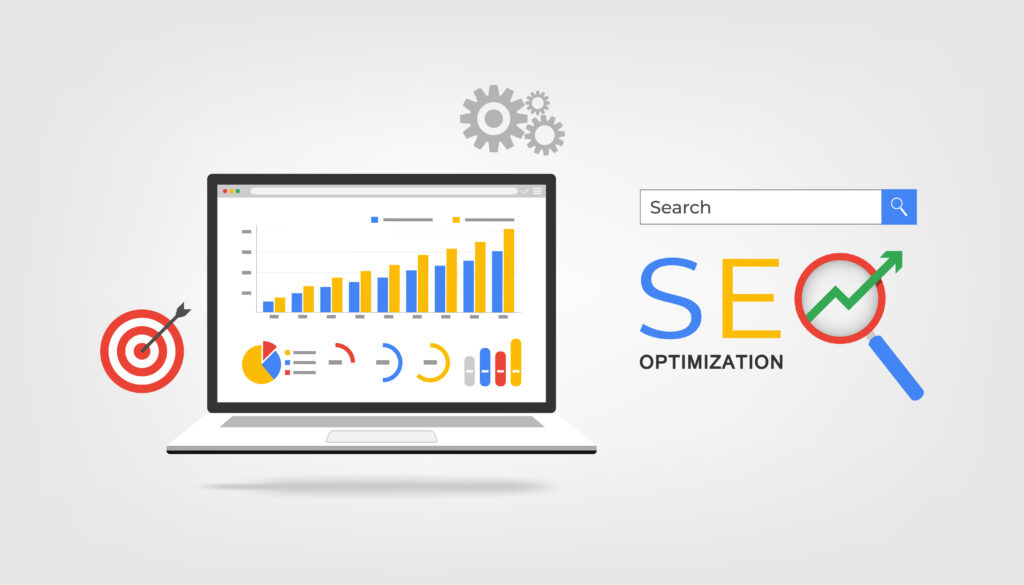 Set a clear goal
You need to determine your internet marketing goals and know why you need to outsource the services to an SEO company. This will also allow you to determine how much of your time and resources will be allocated for implementing the strategy.
Generally, businesses include SEO in their digital marketing activities and partner with digital marketing agencies to achieve the following:
Increase their website's organic traffic
Generate more leads
Establish and improve business branding
Reach more prospective customers
Implement a targeted marketing strategy
Better manage business reputation
Deliver better overall customer service
Compare the products and services of all potential SEO companies
It is imperative to conduct market research before partnering with an SEO company. By doing so, you will be well aware of the current market conditions and the services that SEO firms can offer.
Furthermore, doing your research helps you distinguish a professional SEO company from an amateur one and examine how each agency could affect your business. This will enable you to make the best decision possible and get the most out of your investment.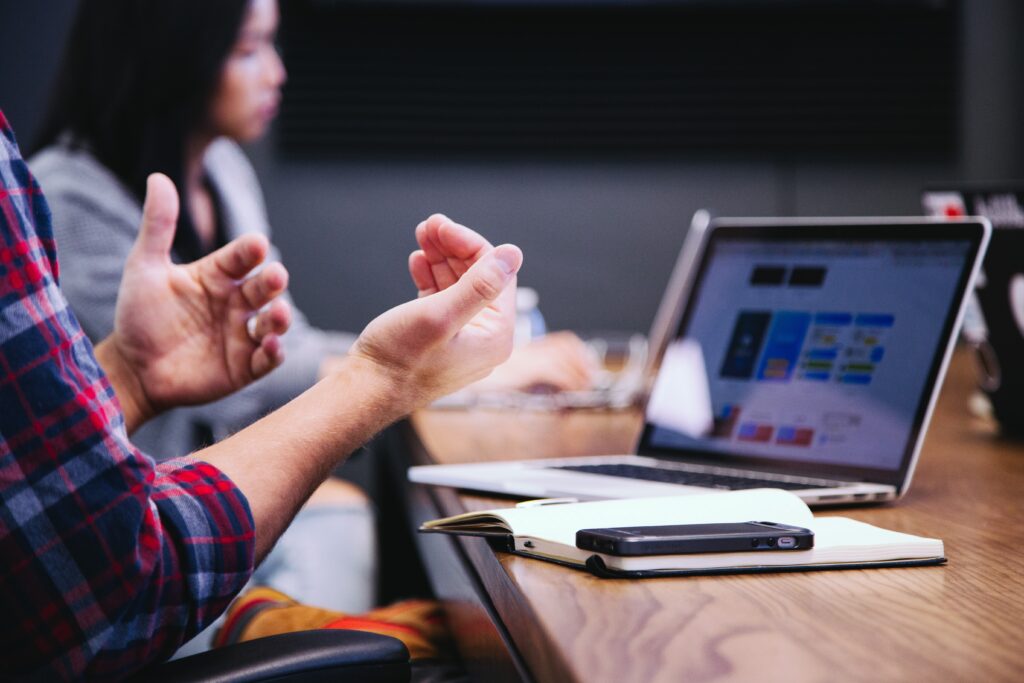 Interview the SEO Company
Schedule an appointment or interview with the SEO company to get more information about them and determine how well you align in terms of business and SEO goals.
Communicating with the SEO company can enable you to ask all your questions and clarify details on how your partnership will proceed. This can also allow you to learn how they value their clients, measure their professionalism, and check how fast they respond.
Moreover, asking the right questions can help you determine if they are the best SEO agency your business should partner with. You should ask about their process, if they have worked with companies in your field, and if they will assign an account manager to handle your SEO campaign. It is also important to inquire about the pricing of their SEO services.
Gauge the SEO Company's level of competency
A partnership with an SEO company is a great way to help your business. This is why you need to ensure that the agency you are partnering with is a reputable business and is well aware of the current trends.
Therefore, you need to check the company's level of competency and if it meets your requirements. Essentially, a company with complete control of its craft can make for great partnerships. With their superior industry knowledge, you can receive recommendations for better and more ambitious SEO campaigns and goals.
Look at the past experiences of the company
The history of an SEO company matters because it gives you an insight into its trustworthiness. The company's past performance and experience reflect who they are, the quality of their services, and what it can deliver. In addition, it also shows their relationship with the businesses they partnered with.
To learn more about an SEO agency's past performance, you can check their website and ask about their past campaigns. Gaining insight into their past campaigns and how they engage with their customers will help you determine if they are worth the time, energy, and resources you will be allocating for your SEO campaign.
Ask for actual client reviews
Apart from checking the company's past performance, you also have to read client reviews and testimonials that are found on their website or third-party platforms.
You can refer to reviews and testimonials of past clients to learn more about the services provided to them and the overall experience they had with the agency. Additionally, client reviews will also give you more insight into what industries their past clients are in. This lets you have an idea of how adept the SEO agency is in terms of implementing SEO for different industries.
Ask and Review their SEO Proposal
Lastly, before choosing the SEO agency you want to partner with, you need to look at their SEO Proposal. Digital marketing companies offering SEO services will create a proposal that will include all details of how your SEO campaign will be implemented. They will present their SEO proposal for your business to help you understand the campaign's scope and process.
Requesting the SEO agency to present a proposal for your SEO campaign will benefit you since you can modify any parts to ensure that it fits well with your business.
Other Tips on Choosing the Best SEO Company
Ensure that the SEO company uses the standard market SEO practices
SEO requires strategic analysis and suitable SEO tools to produce desired results. It also involves the implementation of the best SEO practices that adhere to guidelines set by search engines like Google.
Reputable SEO companies will implement your SEO campaign using ethical practices to ensure that your website maintains or boosts its ranking on search engine results pages (SERPs) organically or naturally.
Accordingly, you have to be on the lookout for shady SEO agencies who implement black-hat SEO strategies, which are underhanded practices, to circumvent search engine guidelines and provide instant results. However, such results will only improve your ranking on SERPs for a short period then your website will eventually fall out of the results pages.
Don't trust SEO companies that promise instant results
As SEO has proven to be essential in digital marketing, many businesses plan to take advantage and capitalize on this growing industry. Such enterprises enter the SEO industry and call themselves professionals even without any. There are also others who added SEO to their services to reach a wider audience. Consequently, these businesses often attract clients by promising instant results – this is a red flag.
Implementing an SEO campaign is not a once-and-done thing; it is a continuous process that usually lasts up to a month and yields results after 4-8 months. Nonetheless, SEO offers better ROI for businesses, producing far better results than what it yielded in the first eight months.
Don't select an SEO agency based on price
When deciding to outsource SEO, you should not choose the company you will work with based on the price. There will be SEO companies that will offer you cheap prices for their services; while these companies may seem worthwhile to your business's finances, they often fail to produce a desirable result.
Conducting research on SEO pricing will help you gauge the average cost of services and set your budget. SEO pricing varies among companies, depending on the client's industry, needs, and goals.
Wrapping Up
These are just some tips to help you select the right SEO company for your business. Gauging their professionalism through past performances, reviews, and how well they communicate and present their SEO proposal with you are among the ways to determine that the agency is right for you.
You should determine the best SEO company by the experience of the people involved and how their expertise will impact your campaign, regardless of their location. With a successful SEO campaign, you can increase your business's potential and generate better ROI.