The internet has enabled people to search for businesses in a vastly different way. Google Maps a.k.a Google Business Profile (2022) was launched in 2005 and has been a vital tool for online marketing professionals and business owners.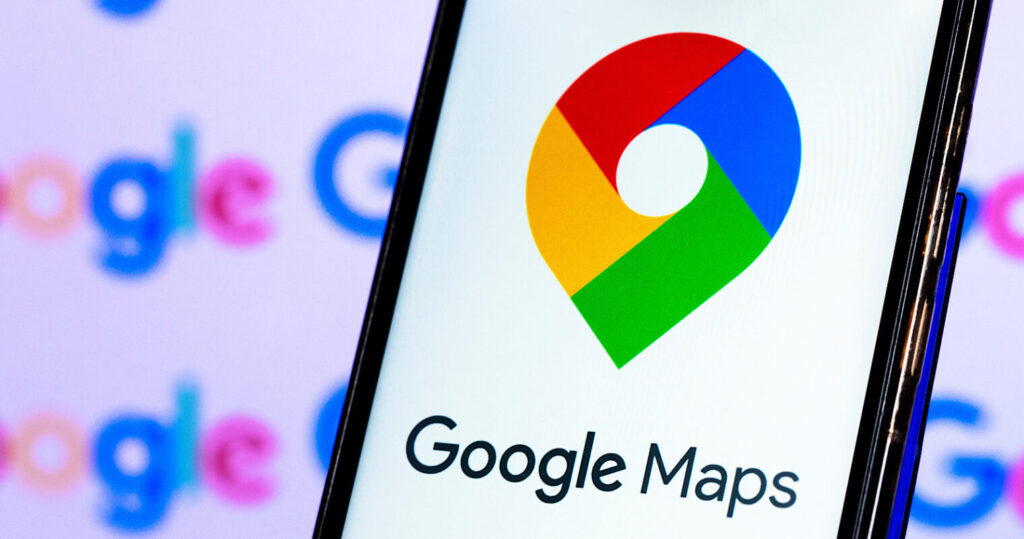 The digital marketing space is a competitive industry, especially when the COVID-19 pandemic happened. Thus, your business must stand out, and Google recommends it above all others.

If you want to get more exposure for your business and gain prominent Maps listing, check out the tips we provided below.
Why Would you Want to Rank Higher in Google Maps anyway?
Google searches are performed daily by over 5 billion people, and Google Maps provide reliable and fast results. For this reason, you will want to rank your business higher on Google Maps. This will help increase your incoming traffic and expand the audience. A recent study found that 67% of customers use Google Maps as their preferred navigation tool.
Google uses the same algorithms as other search engines to decide what it should show customers when they search for something. These algorithms are being updated almost every month, so you need to be on top of it. Knowing the latest algorithm is key to optimizing Google Maps rankings and expanding your business.
Ranking high on Google Maps is beneficial for a reason. Customers will see the top 3-5 Google Maps listings when they are in their regular Google search tab.

Any business that is included in the "local 3-pack" receives considerable exposure.
How to rank higher on Google Maps / Google Business Profile Listings?
Now you're aware of how important Google Maps rankings are, let us look at some practical tips to get your business on the first page.
Your GMB Business Name should contain the main keywords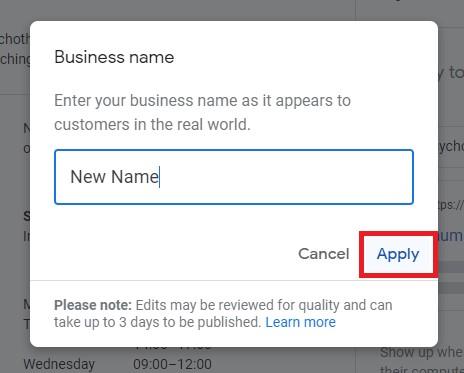 A simple way to rank higher in Google Maps SEO is to include a few keywords related to your GMB business name – include your business's location or the products or services you offer – as well as keywords relevant to what Google Maps customers are searching for.
You should ensure that your GMB Business is named the same as your actual business when you change it to include your keywords. This means it must be the same name that you use on your website and documents. Consequently, Google may suspend your listing if you use different GMB or actual business names. Your listing may also get suspended by the search engine if you filled or stuffed your content with numerous keywords with the same target term in hopes of ranking your listing for that term or phrase in search results.
Consistent and Accurate NAP Information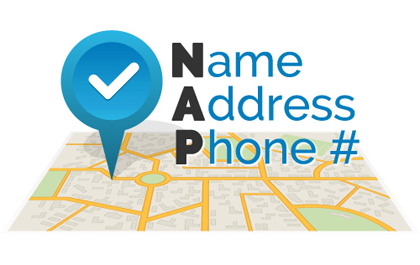 You must include your accurate NAP information (Name, Address, and Phone number) on your Google Maps listing. You should make sure that this information is available on every website that hosts your listing. Consistent information will prove to Google that your business is trustworthy. Google Maps ranks trustworthy businesses higher than others.
Your information must be consistent regardless of the variations listed for your business, such as Google My Business (GMB). A local area code phone number is a better option than a toll-free one, as these numbers are frequently used for spam.
When there are changes to your information, it is critical to update your data in your listing to ensure that your hours of operation and opening times remain accurate. False information from you and your customers can lead to a poor experience for your business and a negative review. This could lower your ranking on Google Maps.
Get Reviews from Actual Clients/Customers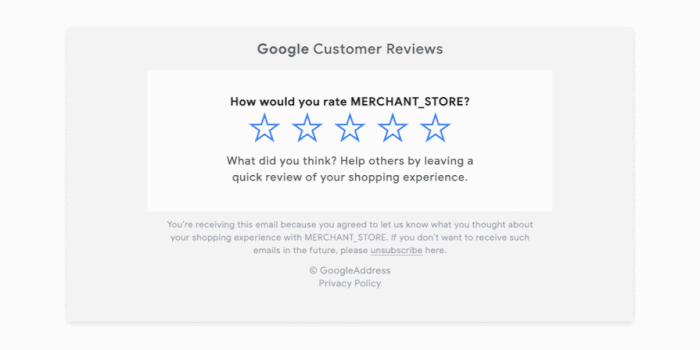 Positive reviews mean that customers have enjoyed their business experience with you. Google Maps ranks businesses with positive reviews higher because they want to provide people with what they love. Google also shows you that your business is active and alive by getting more reviews.
But just because you have a Google Maps listing and people have had a positive experience with your business, doesn't mean they will leave reviews. It is important to encourage reviews from people but not make them feel pressured.
Respond to Customer Reviews
Most reviews that you receive will be positive, I hope. Unfortunately, no business is perfect – this means a small percentage of customers might have a bad experience with your business and leave negative reviews.
Nevertheless, it's a smart idea to respond to all reviews. Here's why:
Responding to reviews shows prospects and Google you care about your customers and want to improve your relationships with them.
Reacting to reviews encourages others to leave reviews. Greater interaction with customers can help you rank higher on Google Maps.
Reacting to negative reviews can help resolve customer issues and minimize any damage. This also shows your ability to resolve problems and provide customer support.
Upload Images Consistently 
You should consider adding images to your Google Maps listing every day if possible. These images should be high-quality, compelling, and accurately represent the experience of potential customers.

Here are the top reasons why images matter when you are aiming to rank higher in Google Maps' SEO rankings:
Google Images shows that your business activity is visible, and it is worth ranking higher in Google Maps results.
Google's advanced image recognition software can start including images from your business in both local search results and Google Maps searches.
Consumers gravitate towards images. Therefore, if your listing has lots of images, Google will rank it higher. This is because Google wants to provide consumers with what they are looking for.
Google will only show a generic map image if you do not include images in your listing. This makes Google Maps less attractive to customers, and your Google Maps rank could drop dramatically.
Select the right business categories
Your primary business category should be carefully chosen as it should reflect the heart of your business and all that it offers. You want to be as specific and inclusive as possible while still covering your entire business. This will allow you to compete with lesser competitors.
You can add up to five additional categories after you have chosen your initial business category. You can also use up to five more secondary categories to provide additional information about your business.
Google Maps does not allow you to add custom categories. When you begin typing, you will see a drop-down list of options.
Citations and Local Relevance
Local citations are a key part of local maps SEO ranking. Local newspaper articles and blog posts should include positive mentions of your brand.

Google Maps will rank you higher if you have citations from reputable local websites. You should have a consistent citation and minimal variation. For example, volatility in using words or terms such as Street vs St., Rd. vs Road, apartment vs suite, etc.

Google Maps will rank you lower if your citation is volatile, just like the stock market.
You can reduce the volatility of your citations by closely monitoring and keeping track of where your company has been cited. Any variations you discover, you need to rectify them.
Social Signals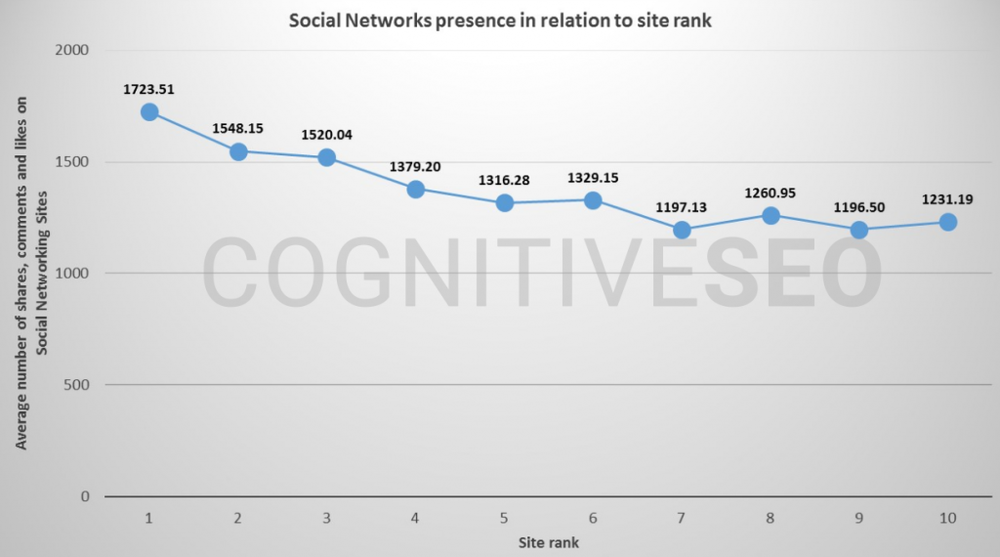 Social signals refer to the overall visibility and social media presence of your website. These can have substantial impact on your SEO. It is therefore crucial to have a strong social media strategy and engage in order to rank higher on Google Maps.
To keep your feed current, you need to share content daily and as many social media platforms as possible. You must share valuable, informative, or entertaining content, and not just bland or spammy. To increase interest, you might consider partnering with other people or holding giveaways and contests.
You should also monitor how people respond to your content and then respond to them. Keep posting the content clients love and changing what they don't.
Add the Google Map to Your Website with Address
You can also embed or insert a Google Map directly into your website to improve your Google Maps SEO ranking. This can usually be done via the Contact Us page.
This will further demonstrate to Google that you are the business you claim to be. This is another great way to rank higher in Google Maps.
It is easy to embed a Google map on your website. Open your Google Maps listing, click "Share", then open the "Embed map" tab. Copy and paste the link to your website.
Optimize your website properly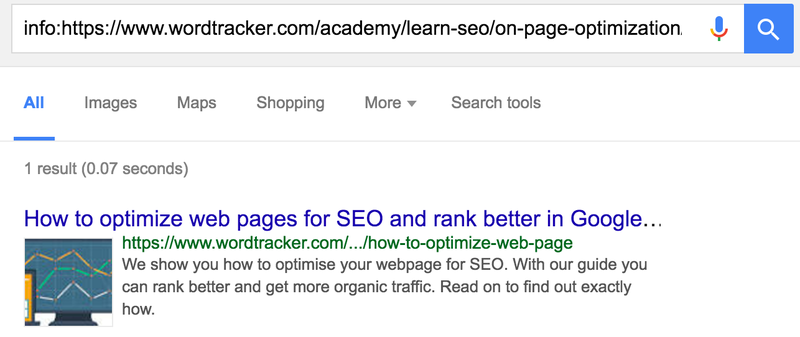 Without a website, no Google Maps listing will be successful. Visitors can find out more information about you and communicate with you through your website.
There are some things that you should know about designing your website for business.
Your site must use HTTPS encryption. Google will warn potential customers if your site is not secure in search results.
Moreover, approximately 60% of Google searches are done from mobile devices. Therefore, you must optimize your website to boost its mobile-friendliness. Google Maps will rank websites that display properly on all screen sizes and don't require side-scrolling or pinching to zoom greatly.
Your website should also load quickly, even at 3G speed. You should aim to load your website in 2-3 seconds.
Google Maps / Google Business Profile SEO Services
SEO is done differently for every business, but the core principles are still the same.
White Label SEO Agency has multiple levels of SEO packages that can be tailored to your specific business. These packages include keyword research, on- and off-page optimization, monthly content writing, and monthly monitoring, among others.
You can also find packages that focus more on local SEO services. These packages are intended to help you build a GMB, create an SEO roadmap, monitor the reputation of your local business, and do any other thing you need to grow your company.
We offer SEO packages for small businesses and local eCommerce.
Reach out to our experts for assistance. They will review your needs and suggest the best solution.
Each business is different, and we understand that not all our packages will suit your needs. We can assist you in designing a plan that is perfect for your business.
Final Thoughts: Bosting Google Maps SEO Results
Any of the ten tips above can be used by businesses who want to rank higher on Google Maps.
It is imperative to understand how Google Maps prioritizes businesses. This knowledge can be used to optimize your local SEO listing.

Providing just a better experience is no longer enough. You must also convince your audience and Google that your services are superior to your competitors.
White Label SEO Agency can help you choose the best Google MAPS SEO strategy.