Search engine optimization has opened many opportunities in the market. As the internet becomes accessible and convenient, more businesses rely on organic SEO services, such as keyword analysis, email outreach, and content optimization, to boost their rankings in search engines. They outsource SEO company and web professionals to perform effective digital marketing campaigns, allowing them to generate more profit and target a wider audience.
In 2023, companies should consider following web design and development trends to supplement their SEO campaigns in delivering sustainable and better results. Web design and development correspond to the overall technical aspect of your website, including graphics, animation, user interface, and speed performance.
Search engines are becoming more user-centric. They have begun indexing websites that satisfy user needs, provide answers to inquiries, and improve user experience. Thus, you must watch out for the latest web design and development trends in 2023 to stay competitive and profitable.
Web Design & Development Trends in 2023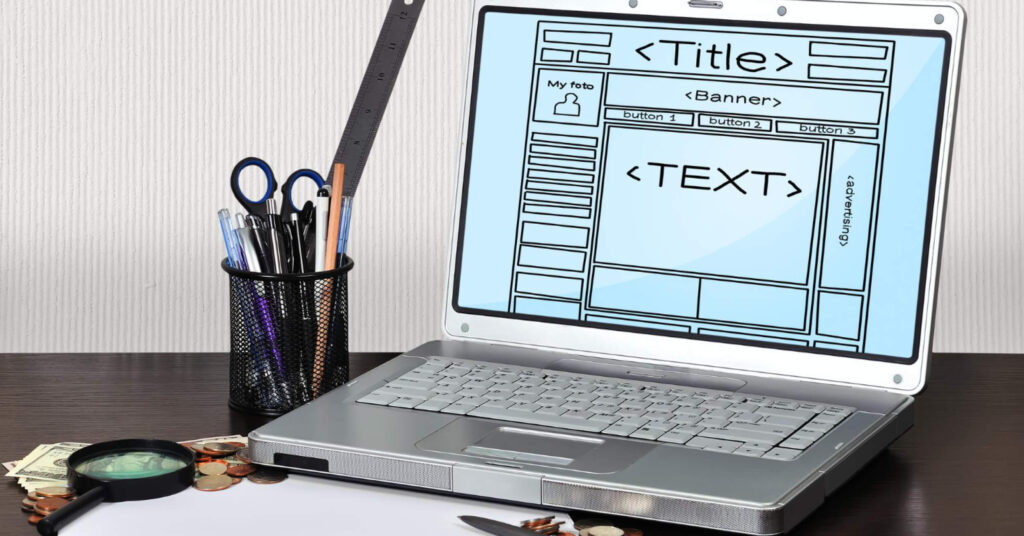 Improving your web design is an essential part of any marketing campaign. It ensures your webpage is functional, easy to navigate, and user-friendly. Below are the web design and development trends you can use for your marketing campaign in 2023.
The Popularity of Motion UI
Businesses and consumers expect more than just a faster, mobile-friendly interface. They also want more productive and interactive website experiences. Consequently, Motion UI is becoming more popular than the past years.
Motion UI allows developers to create fully responsive websites and applications using predefine motions in a native app setting. This framework makes it possible to move elements and make them bounce, slide, or blink.
Additionally, Motion UI is compatible with all web platforms. It can be implemented on the website's footer, header, and menus. While this framework gained popularity in the past years, the technology of Synthetically Awesome Style Sheets (SASS) libraries has made it more available for developers, making it one of the top web design and development trends to watch out for in 2023.
Serverless Technology
Serverless technology helps web developers and users to reduce system overloading, data loss, and high development costs. It runs on cloud technology, allowing users to run code for any application or backend service without administration. It means there is no managing, provisioning, and upgrading necessary for servers.
Amazon, Google, and Microsoft are the most prominent providers and users of serverless technology. As of 2022, serverless technology is valued at $8.93 billion and is expected to reach $55.24 billion by 2030.
Flexera's State of the Cloud Report also states that businesses need a cloud computing strategy to stay competitive in the digitally evolving market. This report only confirms serverless technology as one of the essential future trends in web design. It includes the following benefits, such as:
improved scalability;
efficient time-to-market;
cost-effective; and,
quality maintenance.
Typography
In 2023, people are no longer entertained by formal-looking websites; they prefer something with a creative flair. And modern web designers are breaking every rule of traditional typography by making it the focal point of their work. These are some tips to help you keep your typography skills top-notch:
Kinetic typography
This animation or moving text appears on your website, helping users absorb your message or content.
Emotive typography
This means that the font used for text will correspond with the emotional meaning of the word. For instance, "Cool" is written in blue, and the design uses snow elements. It can establish an emotional connection between visitors and your website's content.
Typographic Hero Page
This type of modern typography does not include any images or videos but simply text on the page. It allows you to clearly communicate a message to your audience and work well with other design elements, including small animations, sound, and color.
Frosted Glass Design
Frosted glass has been a popular web design trend in recent years, thanks to online technology advancements. It is now being used as a background instead of gradients. Aside from bringing color to a region, the blurred look of the items behind the frosted glass overlay makes words or objects visible over the image.
Augmented Reality (AR)
Any web developer or designer is responsible for implementing new technologies to enhance the user experience. Augmented reality (AR) is a technology that links digital images and content to the real world. One of the industries that highly benefit from this is e-commerce.
For instance, AR is used as a virtual changing room in the fashion retail industry. Customers can use the camera on their smartphone to take a photo of themselves and then swipe through the costume options presented on the screen.
Before utilizing AR, web developers must have a deeper grasp of their audience. AR is now fraught with difficulties for developers. They must remember that augmented reality increasingly depends on client experience and will eventually revolutionize the web design sector. They should also expect web design changes and must adapt accordingly.
Among the leading top trends in web development is the progressive web applications (PWAs). These are created and enhanced with modern APIs to perform accuracy, reliability, and installability with a single codebase. It works on platforms with standards-compliant browsers, including desktop and mobile devices.
According to Statista's report, the global mobile sales market is expected to reach $8.1 billion by 2026. It implies that people will utilize more their mobile gadgets to satisfy various wants. As such, PWA runs independently and offers quality and native mobile app experience to users and business owners.
Progressive Web Apps
Despite the relative novelty of this technology, PWA development is easy to understand. These enable organizations to remain competitive in the modern market.
Moreover, here are the other benefits PWAs can offer:
lesser web development costs;
fast launch to the market;
seamless installation;
offline application usage;
improved the website's conversion and engagement; and,
smooth maintenance and upgrades.
Motion Parallax
In recent years, motion parallax has been a fundamental building block for the development of modern websites. These visual effects keep visitors engaged and entertained, enabling them to stay longer on the page. You can combine these effects with elements that prompt visitors to perform a desired action. It is also an excellent feature when establishing interactive storytelling with 3D effects on your websites.
Start Upgrading Your Web Design
In 2023, modern web design and development strategies will transform how companies interact with their clients. The abovementioned trends will boost your user engagement, optimize your website, and ensure your brand can reach its target audience.
Adopting these web technologies will increase not only your competitiveness but also your profitability. Start upgrading your website by partnering with experienced and reliable web development professionals.
White Label SEO Agency is an online marketing agency that offers web marketing services, such as search engine optimization, graphic design services, and web development. We provide modern and quality webpage designs and services, helping you to attract more visitors to your page.
Click here to start your web development journey with us. For queries, contact (63) 46-235-9225 or email us at info@whitelabelseoagency.net.
Sources:
https://www.lambdatest.com/blog/web-design-trends/
https://blog.hubspot.com/website/web-development-trends
https://www.linkedin.com/pulse/how-does-web-design-affect-seo-rankings-ashwani-fotedar