Investing in high-quality search engine optimization (SEO) is essential for businesses. Digital marketers consider this technique as their top inbound marketing priority to improve sales, increase organic traffic, and establish online visibility. While SEO can provide these benefits, marketers need help in choosing between SEO in-house vs outsourcing an agency to provide efficient and cost-effective SEO services.
As a marketer, your outsourced SEO must match your company's size, requirements, budget, and long-term goals. If not, you will need to reassess your SEO methods and determine whether you need an SEO outsourcing agency. SEO in-house and outsourcing have their unique marketing approaches. Nevertheless, you have to determine which is more suitable for your business.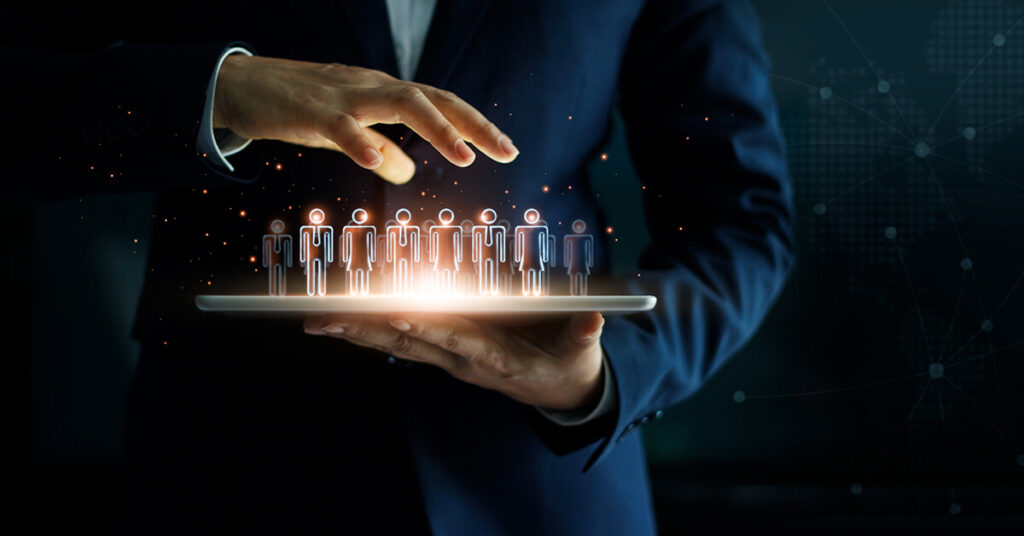 SEO In-House vs Outsourcing
Organic traffic helps a website boost its online presence and rank well in search engine result pages (SERPs). However, generating visits from your target audience might be costly. You will spend significant time, effort, and money to get high-converting traffic for your business. Therefore, choosing between in-house SEO or outsourcing for your market growth is a crucial decision to make.
What is SEO In-House in Digital Marketing?
When a firm employs internal staff who will manage and boost its SEO strategies, it is called in-house SEO. It can come in several forms, depending on your organization's size and how much you want to invest. You can create an internal SEO team or assign a specific person from the company's marketing team to implement your SEO campaign.
Advantages and Challenges of SEO In-House
The best thing about hiring an SEO specialist for your company is their proximity to your business goals. Staff members will develop a deep understanding and ability to communicate your unique selling proposition.
In addition, in-house SEO experts can create beneficial relationships with web developers, ITs, and writers within the company, which is a big difference from other search engine optimization agencies. It allows them to deliver a more customized and collaborative output.
However, hiring employees is more expensive than outsourcing SEO. You will have to pay salaries and employee benefits, among other workers' compensation costs.
Another disadvantage is that the in-house SEO specialist will have their strengths and weaknesses. For instance, SEO writing and keyword research might be their strengths, but poor link-building and web development can hinder their ability to get results.
What is SEO Outsourcing in Digital Marketing?
SEO outsourcing involves engaging an agency or contractor to optimize your website's search engine. It includes creating and implementing SEO strategies, such as content marketing, link building, local SEO, web design, and digital public relations.
Additionally, an SEO agency provides SEO support and solutions. Their team members focus on specific elements of optimization, such as backlinks, keyword research, content, and outreach. They also have industry-leading expertise, tools, and methods to improve the website's ranking, conversion, sales, and overall performance of their clients. You can hire an agency with various services and packages to provide expert guidance and solutions in addressing your business needs.
Advantages and Challenges of SEO Outsourcing
SEO outsourcing involves hiring another company to do your SEO works for a fixed fee. Besides, it is an excellent way to budget your marketing expenses. Because SEO specialists' salaries can be expensive, outsourcing an SEO firm is an affordable option. It also gives you access to wider knowledge and expertise that might not be possible in SEO in-house.
With SEO outsourcing, you can also focus on your core competencies while knowing that your website is in good hands. An experienced SEO agency is essential if you want to increase the performance of your website. They can help you get the results you want and grow your business.
However, outsourcing SEO means that you lose control over how your website appears in search engines. Although it may be tempting to let an outsider optimize your site, you have no control over its performance. It is hard to fix a mistake made by an outsider, and it might even damage your ranking.
The outsourced SEO company could also use black-hat techniques to manipulate your rankings. It could cause a loss in your brand's reputation and waste time fixing the damage. And since the outsourced provider does not have anything at stake, they might be less careful with how they deliver their output.
Things to consider when choosing In-House SEO vs Outsourcing
An SEO internal team and an outside supplier work differently. They offer businesses distinct benefits and drawbacks to your business. Here are some things you must consider when deciding whether or not to hire an agency to manage your company's search engine optimization.
Budget
It is essential to weigh your budget when deciding on a project. However, it is more complex than you think. If you consider the significant costs of SEO training and recruitment, an SEO agency would be an excellent option. Working with an agency can offer considerable cost savings and continuous SEO development for your company. Since SEO is constantly changing, it is better to opt for an SEO provider that can adapt to the latest strategies and Google updates.
Strategy
SEO is all about working smart. Long-term SEO strategies are ineffective in the long run as search engines are constantly updating. You need a sustainable and adaptive approach to achieve your organization's long-term goals.
Hiring an in-house SEO expert is good if you are starting a new business. In-house members can give you a unique brand identity easily recognized by your target audience. They can also incorporate your business goals with their online marketing campaigns.
Conversely, an SEO agency can concentrate on strategies and will help you determine the most effective ways to rank your website higher. Outsourcing agencies is a better move if you are in a high-competition market. They see things from different perspectives, allowing them to develop better, more reliable, and unique strategies for your company to stay ahead of your competitors.
Skills, experiences, and expertise
Expertise, experiences, and skills are crucial factors when choosing between in-house and outsourced SEO. An agency comprises skilled professionals with access to modern SEO tools and techniques. They often work with several clients, allowing them to increase their industry knowledge and discover proven strategies.
On the other hand, there can be more trial and error processes with an in-house SEO. Since hiring a skilled and experienced in-house team is challenging, you need to look for a firm with reliable and veteran SEO experts.
Measurements and Results
If you outsource SEO agencies, they will treat you as their valuable client. And they will ensure that you receive the most premium SEO services and outstanding results to prove their value.
SEO agencies will provide detailed reports about their plans, activities, and results. They can also offer backup strategies if necessary. And if you are unsatisfied with the outcomes, you have the right to move your business out and find another agency.
Other Factors to Consider
Your company's size and available resources will play a significant role in your decision. Before you make your final verdict, here are some things to keep in mind:
Large organizations often have in-house SEO teams. This is because they have unlimited resources which they can use to hire the necessary staff. They can also take a longer-term approach to their work and retain the knowledge.
SEO outsourcing firms are better suited for small and medium-sized businesses. An SEO agency is more cost-effective and flexible than traditional methods, allowing companies to adapt quickly to changes.
Conclusion
SEO is continuously evolving, and it can be hard to find an outside service provider who understands your business well to help you achieve your goals. While you can create a marketing team to manage your SEO strategies, it is still best to opt for an SEO provider with proven experience. Entrusting your SEO efforts to a reliable agency will help you increase work productivity and efficiency.
White Label SEO agency is a trusted digital marketing company that offers high-quality SEO services. It allows companies to expand their growth without putting too much time and resources into their SEO campaign. Visit our website at whitelabelseoagency.net to learn more.
Sources:
https://www.business2community.com/search-engine-optimization/should-your-business-be-doing-seo-in-house-vs-outsourcing-02236899
https://www.linkedin.com/pulse/in-house-outsourced-seo-which-better-option-shivam-e