Every part of a community is vital. From residential areas, religious and educational institutions, recreational spaces, transportation, and healthcare facilities down to government services – everything is needed for a community to grow.
But if there is one specific element a community needs to drive economic growth and stability, it is the local businesses.
What is a Local Business?
A local business is a small-scale enterprise offering its services to customers within its immediate geographic area, such as a city or town. Local enterprises include one-person barber shops, mom-and-pop stores, restaurants or cafés, fitness gyms, and local digital marketing agencies.
A study by the Organisation for Economic Co-operation and Development (OECD) provided information on how local businesses are extremely valuable in driving economic growth. It stated that these businesses can account for 60-70% of jobs in most countries.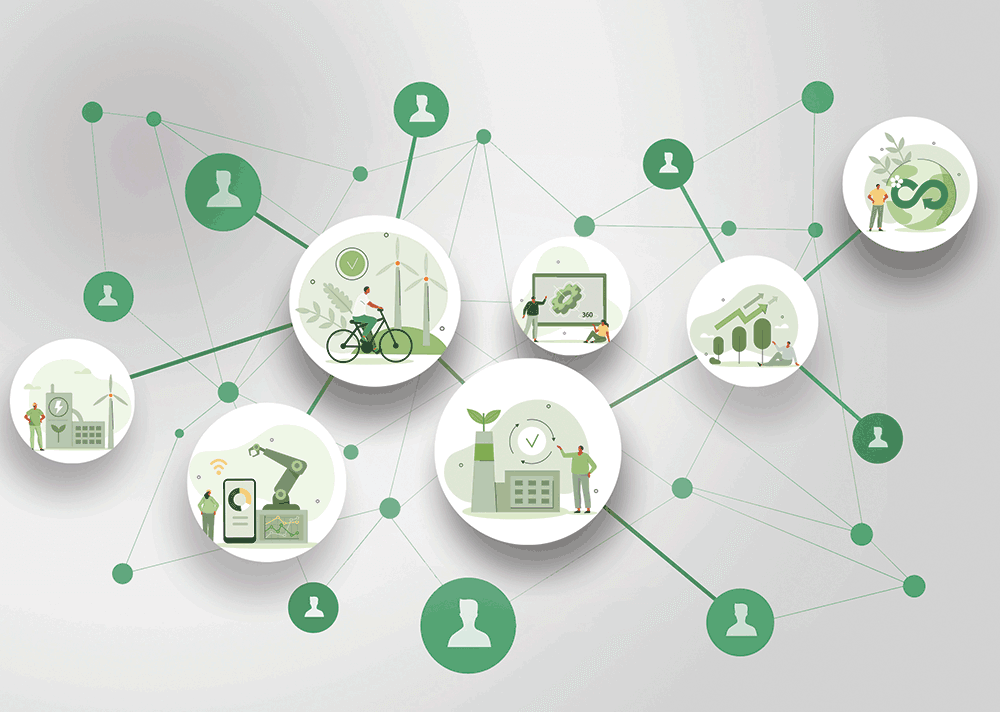 Greater Hall Chamber of Commerce's article supported this idea by enumerating six ways small businesses benefit the community.
Creation of Job Opportunities
Increase the flow of funds within locality
Maintain taxes within the community
Establish a community identity
Encourage entrepreneurial drive
Stimulate active participation from the community
Apart from that, local business promotion becomes even more imperative due to people's reliance on the internet. However, with constant updates on search engine algorithms and the increasing number of local businesses, being visible online can be more complicated.
Fortunately, there are several marketing strategies these enterprises can employ to help boost their online presence, such as search engine optimization (SEO).
Introducing White Label SEO
SEO is one of the digital marketing strategies that businesses employ to boost their online presence. Many companies around the world can attest to its effectiveness.
However, SEO Manila Philippines is a broad and complex concept requiring expert knowledge. Moreover, this technique has different sub-disciplines and practices, making it even more complicated for those who lack SEO knowledge.
One example of its sub-fields is white label SEO. This refers to the practice of hiring an outside contractor to offer commercial SEO services you can rebrand as your own.
Under the white label SEO umbrella is a more specified service called white label local SEO. This SEO offering focuses on helping local businesses, particularly small to mid-size SEO agencies, improve their services and generate more sales without needing to build their own SEO team.
How White Label SEO Helps Local Businesses
White label SEO outsourcing has more benefits than you can ever imagine. More than allowing you to provide SEO packages to your clients without building an in-house team, white label SEO can also help local businesses to:
Extend Service Offerings
SEO is a highly complex practice that requires time, effort, knowledge, and resources. Without these, employing a successful SEO campaign may be impossible. But by availing of white label local SEO services, you can offer high-quality local SEO service packages without investing in the abovementioned requirements. This also enables you to provide more services, specifically the ones where your expertise lies.
Stand Out from the Competition
White label SEO companies offer their services unbranded. Hence, you can easily resell these SEO packages under your brand, providing you with an opportunity to make your offerings distinguishable from your competitors. The more you stand out, the more you can be visible to your target audiences.
Focus on Core Competencies
Whether you own a big or small enterprise, being an entrepreneur will subject you to tight schedules, restricting you from focusing on all areas of your business. White label local SEO can benefit you by freeing up your time and resources, allowing you to concentrate on your business's core competencies.
Remove the Hassle of Handling an In-house Team
Managing an in-house team is not only time-consuming and demanding but also draining to your resources. While this may not concern large SEO companies, it is different with smaller agencies.
The amount of money you have to spend on providing salary, benefits, and bonuses can just be poured into hiring a white label SEO company, which is relatively cheaper.
So, instead of investing in hiring, developing, and managing an SEO team, it will be wiser to outsource this work to a professional who's more experienced in SEO.
Continuous Business Growth
While a growing business means a much busier schedule, it is a dream every business owner wants to attain. Therefore, it is essential to continuously seek ways to expand and gain more business exposure.
With white label local SEO targeting local traffic, you are allowing more businesses within your area that need SEO services to find and work with you. Simply put, this service can help your business reach a larger audience and obtain long-lasting rankings and better conversion rates. 
Strategies Businesses Can Employ through White Label SEO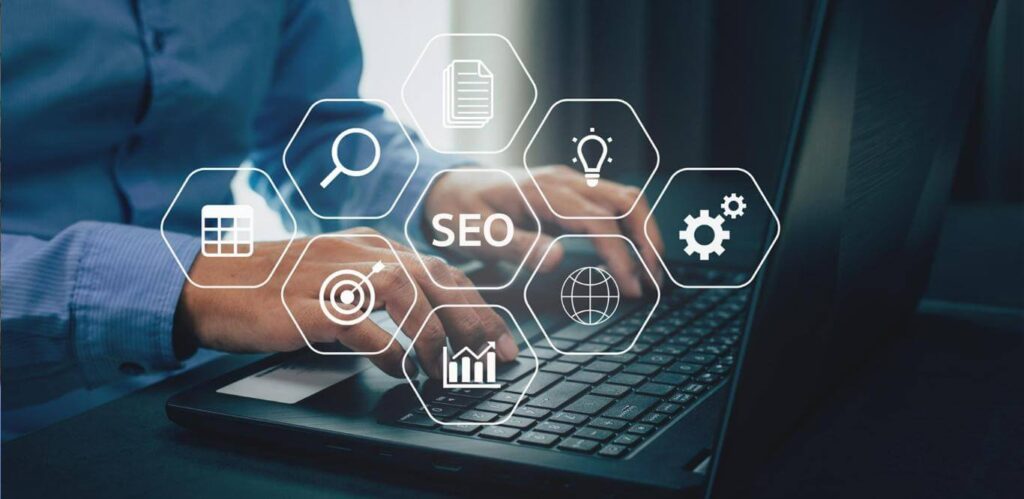 This image is from Webential
Employing white label SEO can be a game changer if utilized correctly. This practice can provide you access to expert support, further enhancing your online presence and attracting more customers.
Below are some of the best strategies you can employ through white label SEO:
Local Keywords Research: This is one of the fundamental pillars of a successful white label local SEO. Identify the phrases or words that potential consumers may use.
Location-Based Content: Using the keywords you have gathered, develop location-specific content that resonates with the residents in your locality.
Online Reviews and Reputation Management: When shopping online, people tend to be keener on checking reviews and feedback from past customers. Therefore, a solid reputation management strategy through a white label SEO service can help you gain public trust.
Mobile-Friendly and Fast-Loading Website: Both your audience and search engines will always prefer a mobile-friendly and fast-loading website. Most people do not have the time or patience to wait and understand slow-loading and messy sites. Optimizing your website for mobile-friendliness and fast-loading can help you gain more traffic.
Finding the Best White Label SEO Company in Manila
Given all the advantages white label SEO can bring, it is only normal for businesses to get curious and try to avail of it. However, numerous digital marketing agencies offer white label services, which can be confusing and overwhelming for those needing them.
Thus, having a set of standards to guide you in choosing which company to collaborate with matters. It is important to understand the processes of your white label provider and–
Understand the metrics they use to evaluate an SEO project's success
Determine their approach to monitoring and reporting progress
Check their reliability
Determine whether their experiences align with your business niche
Fortunately, there's WhitelabelSEOAgency.net to provide transparent and reliable white label services.
Based in the Philippines, White Label SEO Agency is a full-service agency helping start-up and mid-sized SEO agencies grow their business without having to build an internal team. By hiring us to collaborate with you, we can assist you in acquiring a larger pool of potential clients and eventually improve your business even more.
For collaborations, visit our website at https://whitelabelseoagency.net/.
To learn more information about white label SEO, check out these articles:
Sources:
https://ecommercefastlane.com/white-label-seo-for-local-businesses-strategies-and-tactics/
https://www.investopedia.com/terms/w/white-label-product.asp
https://www.upsqode.com/blog/white-label-local-seo-services/